We would like to hear from passionate teachers . Please submit your resume if you love teaching, can work with adults, be friendly and engage students. Please submit your resume. All our teachers go through a thorough review for selection.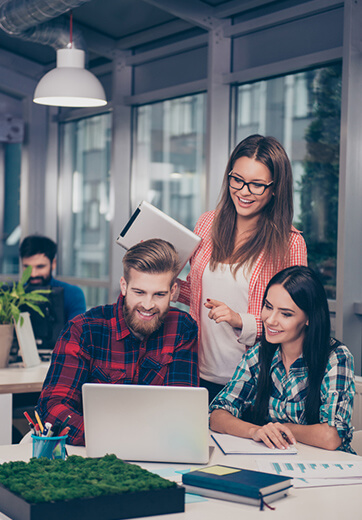 Are you fun, engaging, self motivated, service oriented, passionate, independent and can work with minimal or no supervision. We would like to hear from determined student advisers. Our student advisers speak both English and Spanish languages and help our students with assessment and class enrollment.
Crossing Borders Language Center of Katy is looking for highly motivated, passionate teachers to provide instruction to English or Spanish language learners in the Katy area. Our ideal teacher has experience teaching to adults and enjoys delivering dynamic, enthusiastic and engaging lessons with no or minimal supervision.
Below are the general responsibilities of the teacher:
Plan, prepare, and teach well developed lessons which enthuse and inspire students, and promote enjoyment of learning
Effectively and appropriately differentiate instruction so as to meet all students' learning styles with an appreciation for students' learning differences.
Select and sequence appropriate materials, resources, and approaches according to the course and audience of learners.
Assess, track, and provide relevant and timely feedback on achievement and developmental needs to students, academic, and other managers/colleagues.
Utilize technology in the classroom to promote student engagement.
This is a part time contract position that offers variable pay rates based on a class assignment. This position is ideal for teachers who have had experience teaching abroad, teachers with certification, and retired educators.
EDUCATION/CERTIFICATION: Bachelor's Degree required.
REQUIRED KNOWLEDGE:
Thorough knowledge of appropriate language teaching skills.
Bachelor's degree (preferably in language, education, or a related field).
Native language (English or Spanish) speaker.
EXPERIENCE REQUIRED: At least two (2) years of Language teaching experience.
Independently Contracted SpanishLanguage Tutor
Independently Contracted FrenchLanguage Tutor
Independently Contracted EnglishLanguage Tutor
Independently Contracted MandarinTeacher
Call Us 832-437-98699864 or 832 437 9869